The year 2008 is very far away, too far to recall it in details. It's a blurred memory of my first time with Japan. I want to try and recover, in the mazes of my memories, all the feelings, vibes and sensations I still treasure within me, to give a meaning to this beginning.
First time in Japan
My first visit to Japan was a six-weeks period of study between July and August 2008 in Okazaki,  a small town in the Nagoya area (Aichi prefecture). I had started the study of Japanese language the year before, and it seemed the right time, after a whole year of hardship and effort, to finally put my  feet on Japanese ground – a sort of Disneyland to me since I was ten years old.
With the precious help of my language teacher, I began planning the trip (by and large from february on, more as a result of emotions than for any real logistic need), with the clear aim of finding enough time for discovery tours between lessons. Therefore, I chose a school organized and localized to such an end, so that I could enjoy some adventurous journey around Japan in the weekends.
Flying around the world
I have very vague memories of the moment in which I set foot on the airplane: it was night (no, it's not true, it was morning, but it was reeeeally really early, so you see, it was almost night), I spent the previous evening rearranging and packing my stuff with my mother helping and my dog showing his  dissent – placing himself in the middle of the trolley – while my former boyfriend was trying to get some rest before leading me to the Milan airport (one hour ride from my home city). In the haze of my drowsiness (for sure I am not a morning person) I remember the image of the screen hanging over the boarding gate: destination Tokyo – Narita. It felt surreal.
Since – despite my early planning in february – I booked the flight only in May, the price of the ticket was higher than I expected, and I decided to fly to Tokyo and to reach Nagoya by train (trains, to be correct). Tokyo was my first intercontinental flight; maybe the only one during which I didn't get bored; I was probably too excited for I was actually on my way to my personal Mecca. I didn't even enjoyed the free seats near me, thing the I deeply regretted in the subsequent flights, and I slept probably no more than 2 or 3 hours. Huge mistake. Inevitable, but still huge.
[ctt template="11″ link="Acf18″ via="yes" ]I remember the image of the screen hanging over the boarding gate: destination Tokyo – Narita. It felt surreal. @EmmezArt[/ctt]
Reaching the Land of the Rising Sun
Narita greeted me in silence, and after retrieving my luggages I immediately headed to the trains: the arranged itinerary was Tokyo Central Station (with the amazing Narita Express), Nagoya via Shinkansen and finally Okazaki via regional train. I didn't considered two factors: the sleep deprivation (more than 24 hour without sleeping began to make themselves felt) and the terrible heat. Especially the heat. July in Japan is what more resemble to hell, climatically speaking: a humid, wet heat  without any relief, from 7 a.m. to deep night, a heat that sticks to your skin and sucks every drop of fluids in your body (yes, clearly I don't love hot weather, but I dare any of you to move smoothly and easily in such a climate). The heat is spaced out by violent flows of air cold air-conditioning, attacking you every time you enter in any public place (the train, a restroom, a restaurant, anything) and it seems at the same time the most amazing discovery humanity ever made, and the worst curse that could effect your cervical (despite the then 24 years).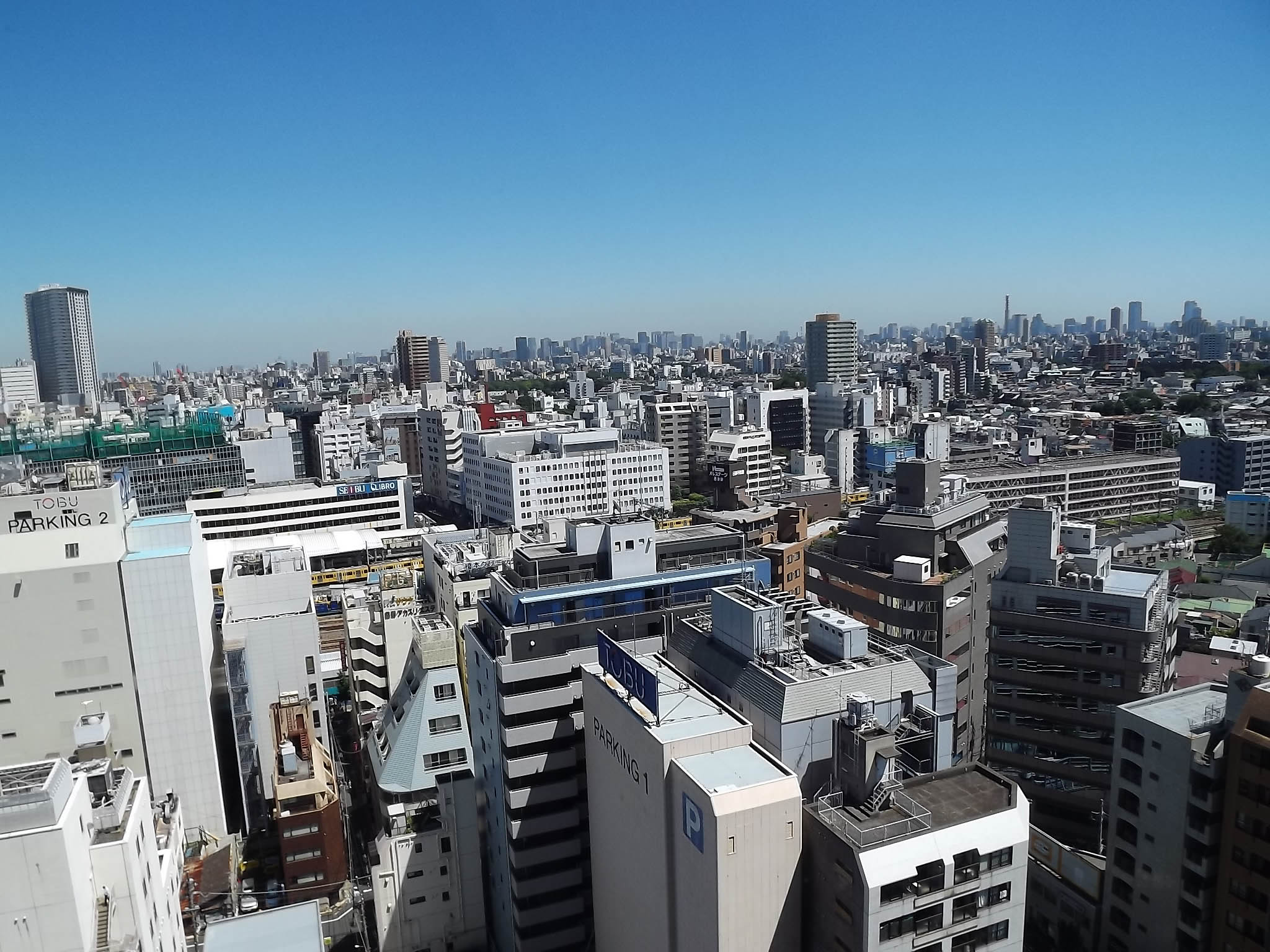 Now try and picture a very ill-equipped rookie, dragging her two luggages and the backpack throught the stations of Narita and Tokyo, sweating and ready to faint on every free stool on the way. One more thing: one year of Japanese language does not prepare you to face the visual impact offered by big shouting kanji everywhere, with smaller english transcriptions barely visible, nor it prepare to the auditory impact of hearing a language that previously you only listened to at a snail's space. My academic successes in japanese tests felt like a joke in that moment ("you passed the test, excellent! Let's see if you get by here!").
[ctt template="11″ link="ewe7H" via="yes" ]Let me state this: one year of Japanese language does not prepare you to face the visual impact of big shouting kanji everywhere. @EmmezArt[/ctt]
Well, with such a description, it seems like I found myself surviving in an upside-down world. The situation was not that dramatic, for sure, but in that exact moment it didn't feel easier, with the exhaustion swooping in as soon as I would sit in some fresh train compartment, and with the absolute terror of missing the right stop because I couldn't read of understand properly the announcement.
What about you? Are you eager to visit this amazing country or do you have any doubts? Let me know in the comments, or feel free to use the form below
[contact-form-7 id="433″ title="Get in touch"]