Autumn is an amazing time to travel around Japan, everything lights up in a burning red and walking around a city like Kyoto is like entering a magic land of silent passion
Red torii and foxes
This is even more so when you find yourself, in the heart of the autumn, in front of the stunning Fushimi Inari Jinja in Kyoto. This is probably one of the most renowned spot of the entire Japan, and there is no need to further explain its beauty; its majestic entrance, its infinite tunnels of red torii in the middle of the woods, its smirking foxes looking at you while you walk by… It is hard to find a similar place in the whole archipelago, and I have to admit it, I fell in love with this place as soon as I walked under the high, red torii in front of the street.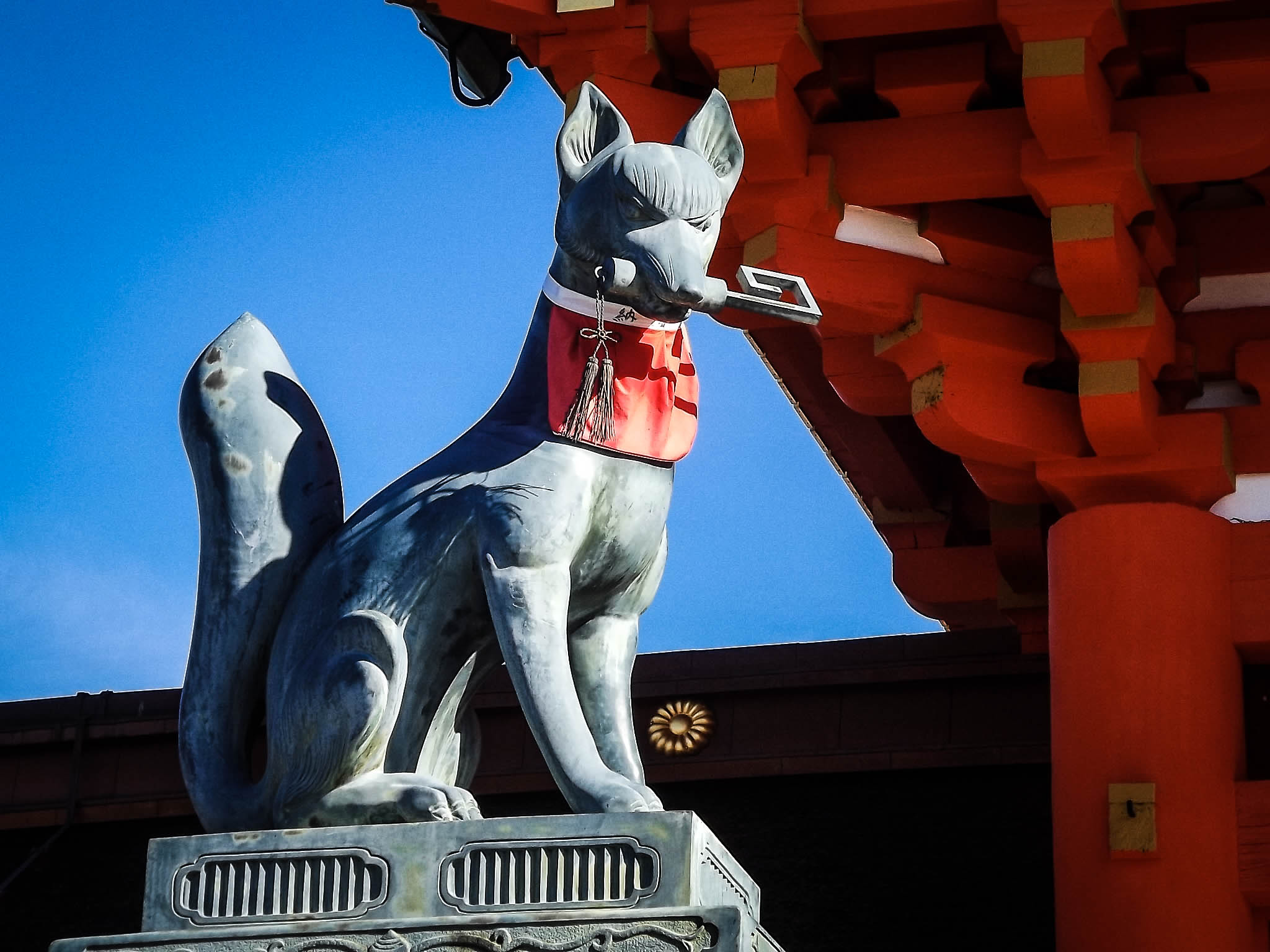 The autumn leaves
I was lucky enough to visit the place in late november, a moment in which – being Kyoto quite south from Tokyo – the weather was still mild, and winter seemed still far away. More important, this is the place I could see red momiji, or koyo, the maple tree leaves in their brightest reds and oranges: a sight that will take your breath away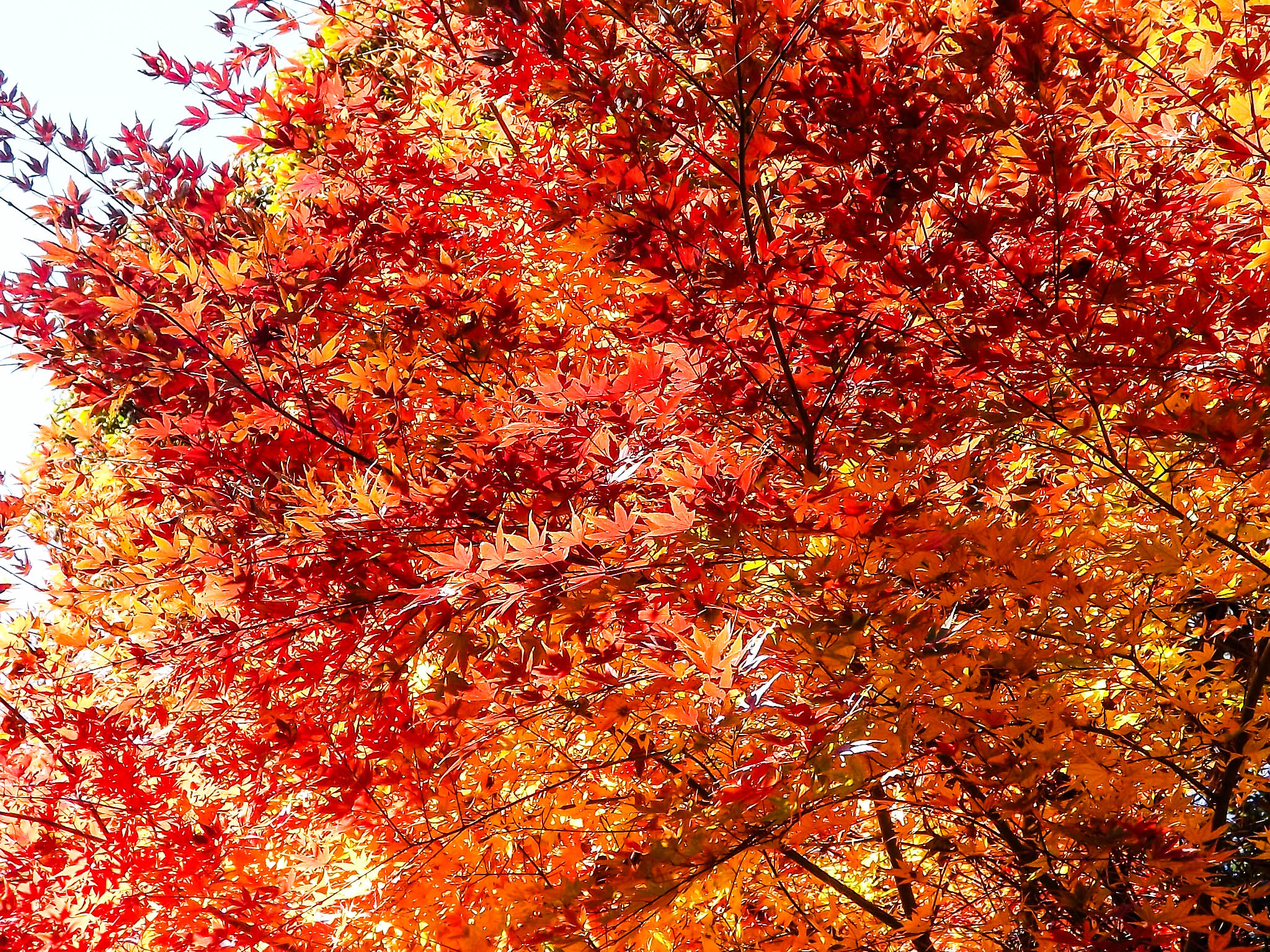 Sure, pink and white sakura are moving and they remain the national symbol of impermanence and beauty, but finding yourself in the middle of the fire, walking between koyo and red torii in the woods at the Fushimi Inari Jinja, while small stone foxes smiles at you, is an experience close to the divine.