Back to Japanese religions and popular traditions, with my second meeting with this young shaman. I could met Matsuda san a second time in the summer 2014, the 31st July after the Osorezan Taisai; since the Taisai is a very intense and demanding moment for the itako (Matsuda expecially had a great number of clients for all the four days of the taisai), when we called her to ask a new meeting, she asked to arrange it a few days after the festival, so that she could recover from the fatigue and she could perform a proper kuchiyose for me.
Invoking my (dead) grandpa
We arrived at her home in the late morning, with another informant (Sachiko, the same lady that followed me to Aoyama's); this time, Matsuda was alone, and she let us in the same little room with the altar; we sat quietly, and while she agreed to be recorder on tape and video, Sachiko and I started talking to her about the kuchiyose. She prepared her tools, and she started with the usual questions:
Matsuda: so, who do you whant to call?
Me: the father of my father.
M: you grandfather?
Me: yes.
M: yes, when did he died?
Me: April 14th, 2007.
M: the 14th? How old was he when he died?
Me: 96 years old
She then started with a long ritmic chanting, that lasted for more than ten minutes and that blended softly into the words of my dead grandfather. His words were quite simple: "Thank you for calling me, thank you for wanting to meet with me! I had to leave so suddenly, and I couldn't say goodbye to any of you, but now I am happy, so please don't worry about me. I will take care of you, and I will always protect you! Live a happy life, and never worry about me!"
Japanese religions changings: chatting about itako's future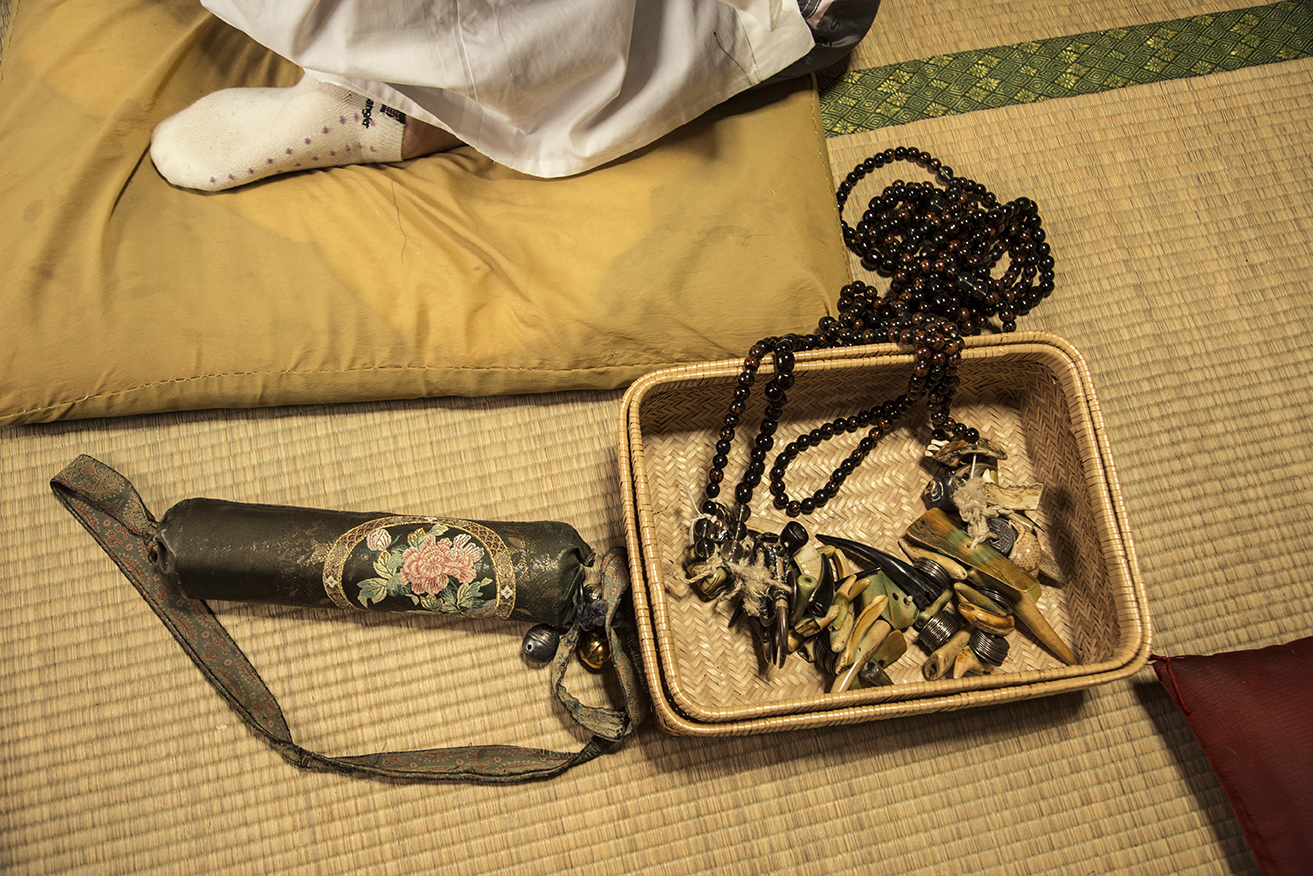 When this long and rythmic communication ended, the kuchiyose came to an conclusion, we bowed with gratitude, and we began to talk with her about some topics we could not consider the first time we met. While we talked again about her apprenticeship with Hayashi-san, she also talked about the oshirasama-asobase, one of the ritual she practices more outside the kuchiyose; she also reports of a newer practice, namely performing the kuchiyose in the hotel with the support of travel agencies that organize dedicated tours in the area
Today, some hotels make business partnerships with travel agencies to perform kuchiyose. The agencies are hired from the hotel, in which you go on official tour
We could also briefly talk about the reason why, in Matsuda's opinion, clients would visit itako and ogamisama, and what was the element or the support that itako offers and traditional institutions don't. She believes that the main reason why people visit itako is because they feel the need to speak with their ancestors, mainly to get advices from them on how to face some everyday problems. She suggests that, while the itako allows this communication, the temples and the shrines are more often considered a place to remember the dead and have memorial services held for them. As she told me in the previous meeting, thou, she thinks that her profession is changing and that itako are considered more often as counselors than religious practitioners.
Today, it proceeds more like a counseling, but I think itako will not surive this way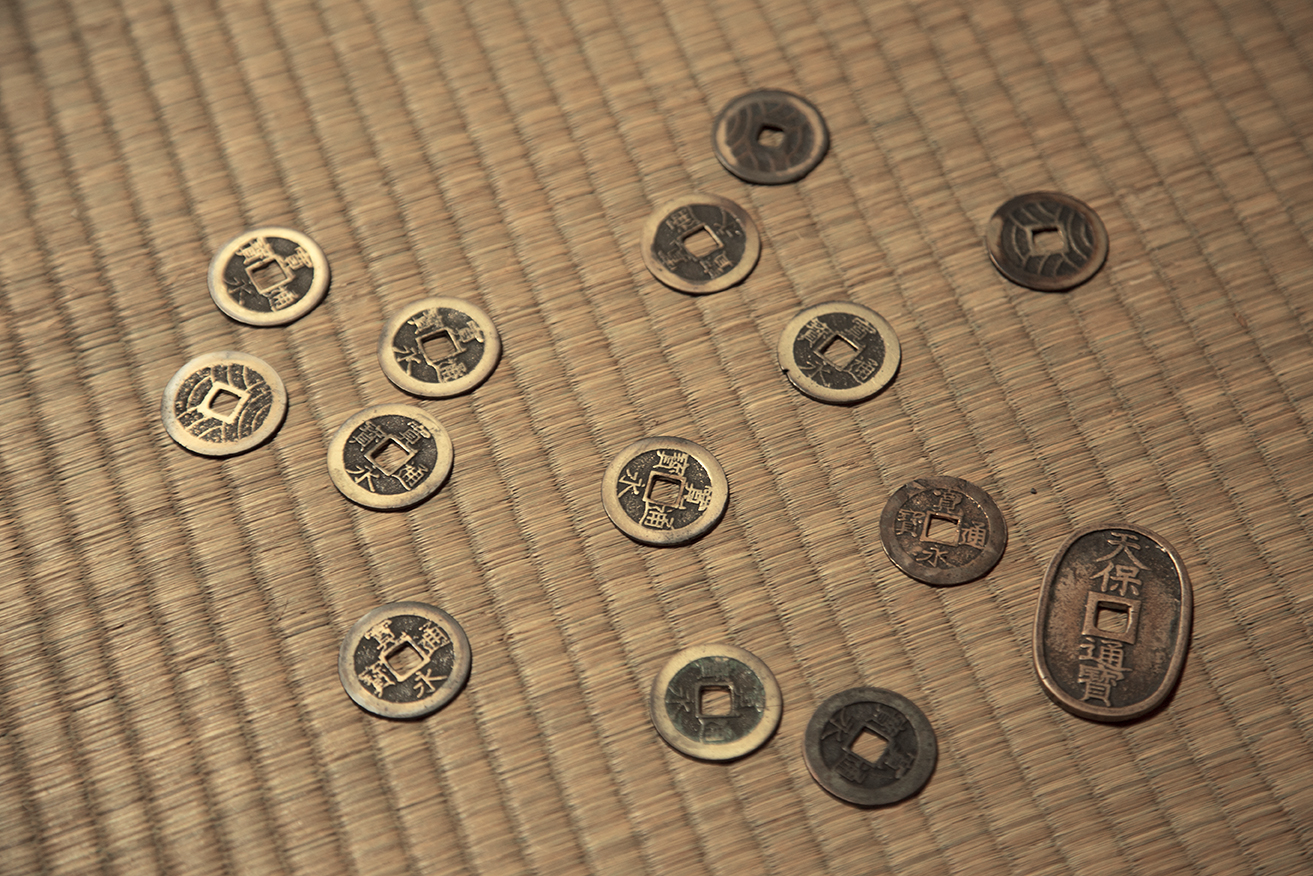 She conveyed  the fear that the real itako practice will disappear, while she reported of renewed interest from people to become an itako; anyway, as she stated previously, they seem to be motivated only by a sort of occult fascination and the new popularity Matsuda-san is experiencing, and they don't seem to have a genuine understanding of the practice and of what it entails in terms of training and sacrifices, therefore she didn't take any apprentice yet.
There are [people requesting apprenitceship] but they are not fit for it. Now since there is a new occult-boom, maybe this kind of practice [study] is making clamor in the media, I think
All the quotes are from the book or from the direct interview