Quando siamo partiti per il Giappone nell'estate 2012, sapevamo solo che avremmo incontrato una sciamana cieca che parla con i defunti. Che avremmo incontrato un'itako.
Un documentario su sciamane, morte e nuovi immagini di vita
L'itako è la ragione per cui abbiamo viaggio dall'altra parte del mondo, con la sua promessa di un incontro con qualcosa di dimenticato o perduto, o forse solo desiderato.
I creatori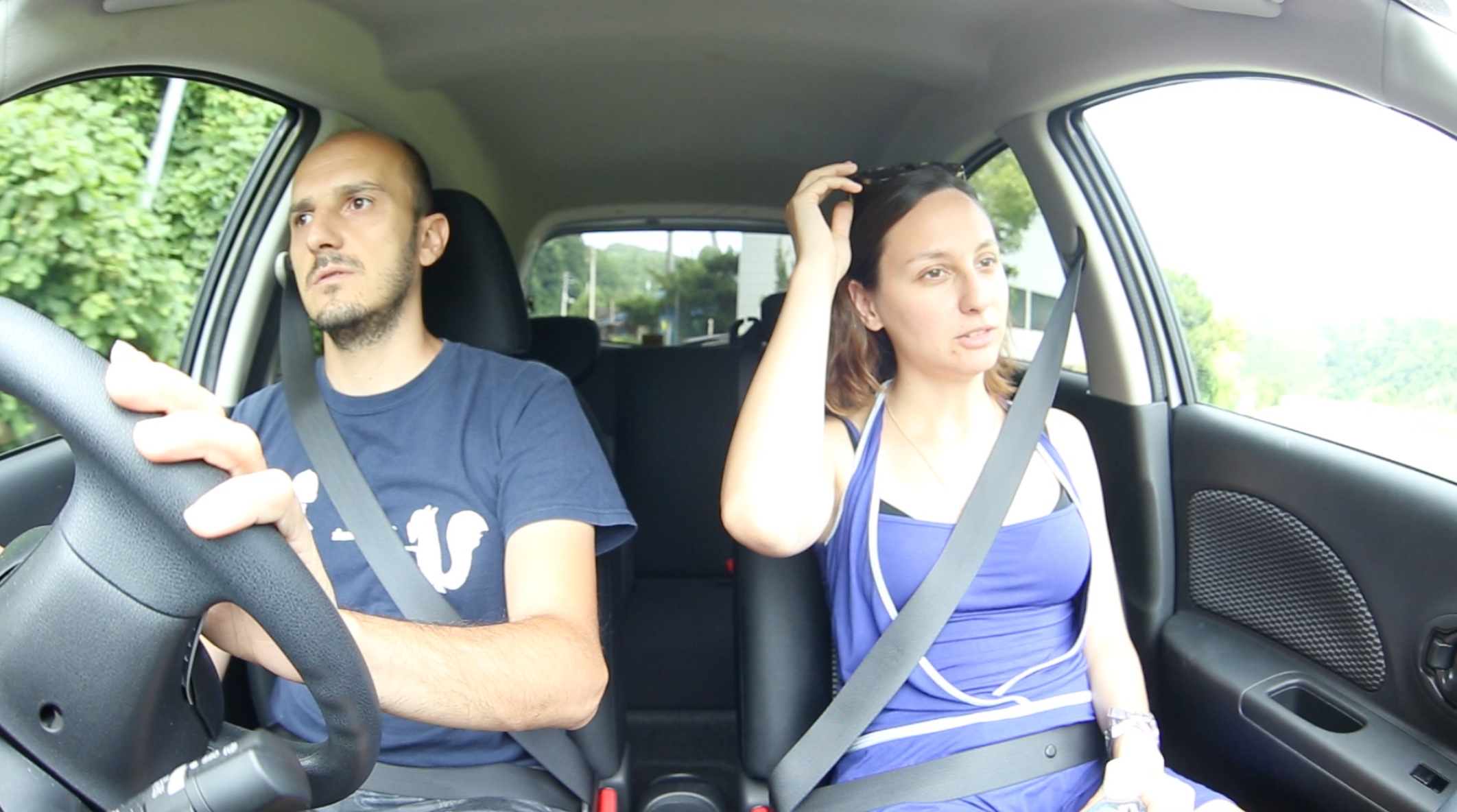 La nostra è stata un'avventura corale. Questo viaggio ha preso forma perchè siamo stati così fortunati da incontrare un'incredibile umanità sul nostro cammino.
Siamo un piccolo team (anzi, più correttamente una coppia di amici) che ha collaborato con interpreti, traduttori, informatori, altri ricercatori e professori per restituire a voi questa incredibile esperienza nel modo più completo possibile. Se siete qui, probabilmente conoscete già una metà del team, Marianna.
Edmondo Perrone, il regista, è l'occhio dietro la videocamera.
"Vivo a Torino. Ho lavorato principalmente come operatore video di eventi teatrali e documentari istituzionali. Sono autore e regista di Itako::Visions, la mia opera prima: un viaggio nello sciamanismo femminile del Nord del Giappone".
Aggiornamento: il nostro documentario è realtà
Potete recuperare tutte le informazioni per l'acquisto e la visione al sito
www.itakodoc.it
.
Itako::visions documentary
When we left for Japan in the Summer 2012, we only knew we were going to meet a blind who speaks with the dead. An itako.
A documentary about shamans, death and better life
She is the reason we travelled across the world, with her promise of a meeting with something lost or forgotten, maybe only longed for.
Whatever was there, waiting for us, we knew it would have involved a new way to think about death, especially about the relationships with those on the other side.
That's it. Maybe that is the real reason that made us leave in the first place, that pushed us toward this adventure.
Who's behind
Ours was a coral adventure. This journey could happen only because we were lucky enough to meet incredible people on our path.
We are a small team (a couple of friends actually) who worked together with interpreters, translators, other researchers and professors in order to give life to this exciting experience. You know me, Marianna, and you are now familiar with my work, and what I'm passionate about.
Edmondo Perrone, the videomaker, was born long time ago in the South of Italy. His research is focused basically on life: his life, in the first place. This research pass through different learning levels: at first telecommunication engeneer for 4 years, then graphic designer and artist for other 4 years as well, now web designer, camera operator, photography director for short films and enthusiastic photographer all along.
Update: Where are we now